Here's What You Missed at the Jay Mark Group Jam Session
Published
---
When you're in the back-of-the-house, it's a lot like being in a rock band. Everyone is contributing in their own ways. Staff creates a collective rhythm when they work together. And service can be seen in beats and measures that reflect what's going on in the front of the house.
Simply put, we love the analogy of music and foodservice, and that's why the Jay Mark Group decided to start a new event series called the Jam Session. This is a hands-on event where foodservice professionals and operators can learn about all the latest technologies and innovations that address today's foodservice challenges. From staffing shortages to supply chain issues, we're opening our doors to the public and providing one-on-one access to our rockstar chefs and staff.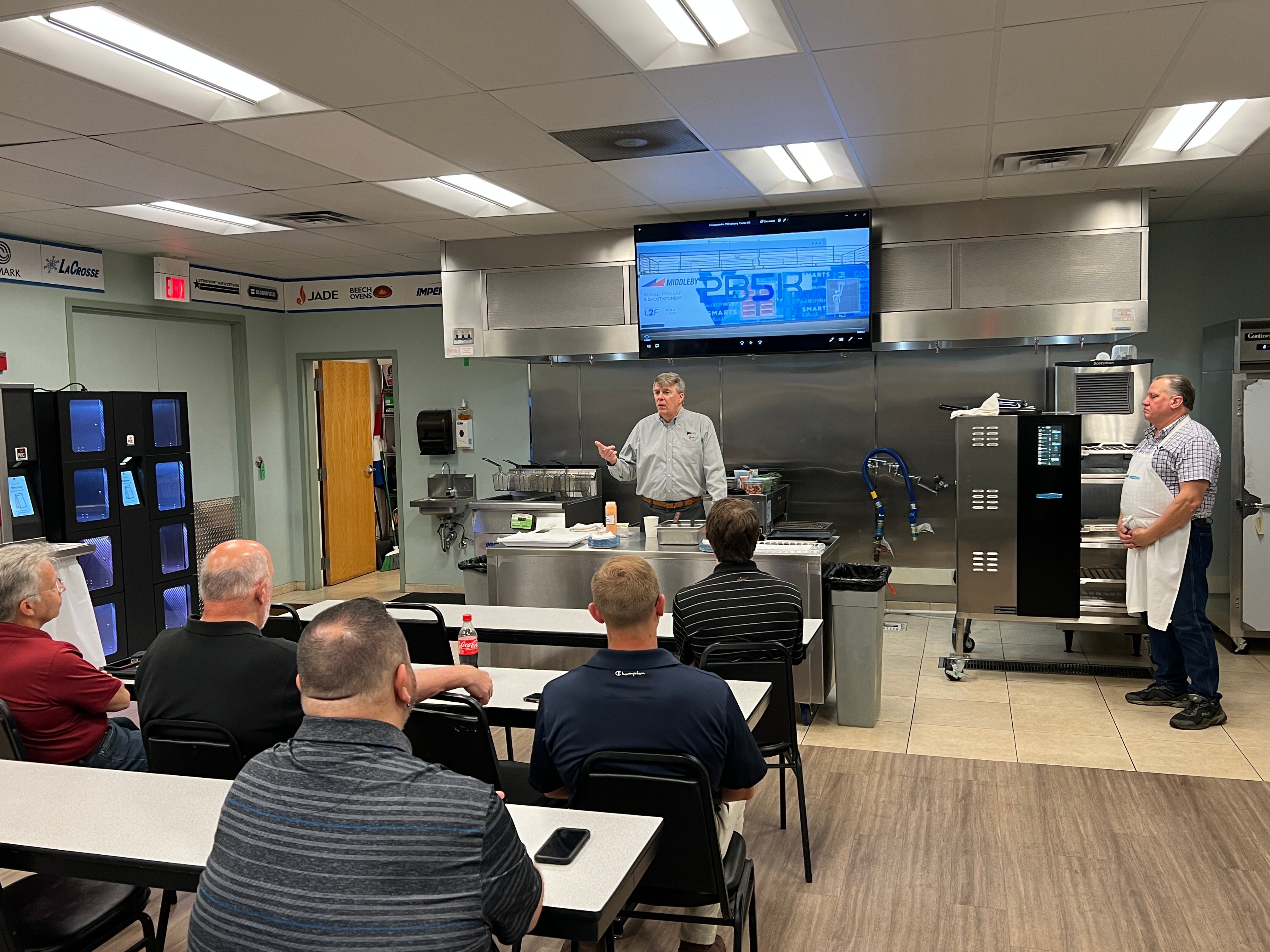 We Kicked Off Our Tour
Our first Jam Session event was well attended by both foodservice operators and foodservice equipment dealers alike. Everyone ate, drank, and was merry as we explored some of the latest in equipment innovations.
Versatility is an important aspect of today's foodservice landscape, and the Middleby Marshall CTX stole the show. Within this single unit, we featured a range of menu items including clamshells, salmon, and burger sliders to underscore the fact the CTX can be used for a wide variety of applications.
Another show-stopper was the Hoodini Combi Oven from Blodgett, and we featured menu items that span the dayparts, from breakfast to dinner. Frittatas, breakfast sandwiches, and we even had a customer bring in ribs that they cooked up right in the ventless combi oven.
Finally, we had a focus on automation and equipment that helps deliver speed and efficiency while saving on labor. On the bar side, Skyflo is an easy way to increase profits with smarter pours. To help make the off-premise dining trend more effective, we displayed the Pick-Up Cabinet from Carter-Hoffmann, a unit designed to hold food in ideal conditions while preserving safety and automating the ordering and pick-up process. Finally, the TurboChef Plexor is a three-in-one ventless oven that helps operators deliver more with less.
The reality is these Jam Session events are intended to be fun and relaxed events where we can all try out equipment together, learn from one another, and have a little fun. Happy hour eventually rolled around, and we all enjoyed a few libations in the Jaymark test kitchen.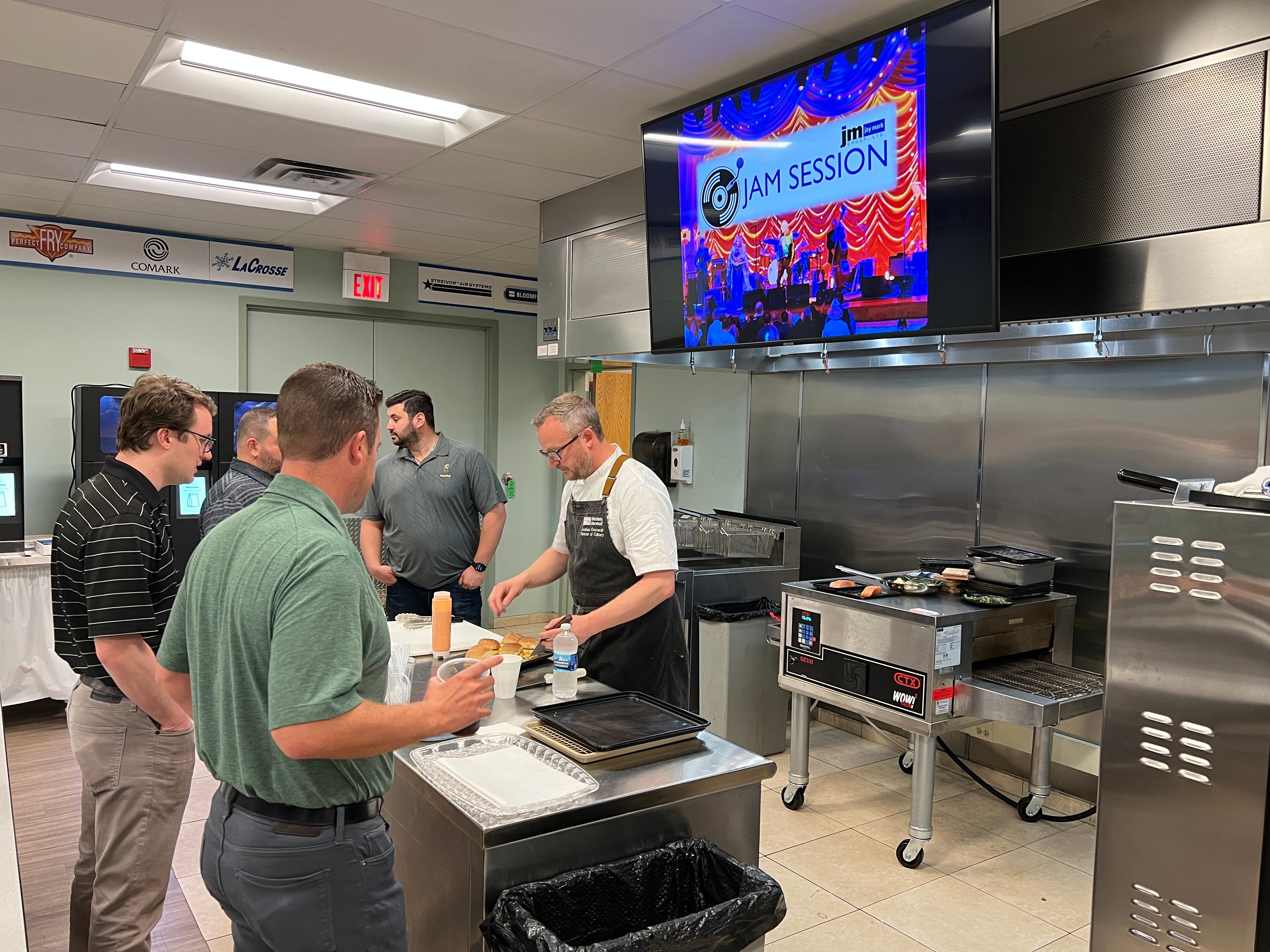 Solve Today's Foodservice Challenges by Starting with the Right Information
Over the last several years, we've run the gamut of challenges in the foodservice industry. The things that mattered a few years ago have completely changed, and we're continuing to see things change at a very rapid pace. As a result, our Jam Session series will focus on the things that matter in today's industry. We will analyze where we're at in foodservice and hospitality, and we'll curtail our sessions based on specific challenges and even by the types of operations in the industry.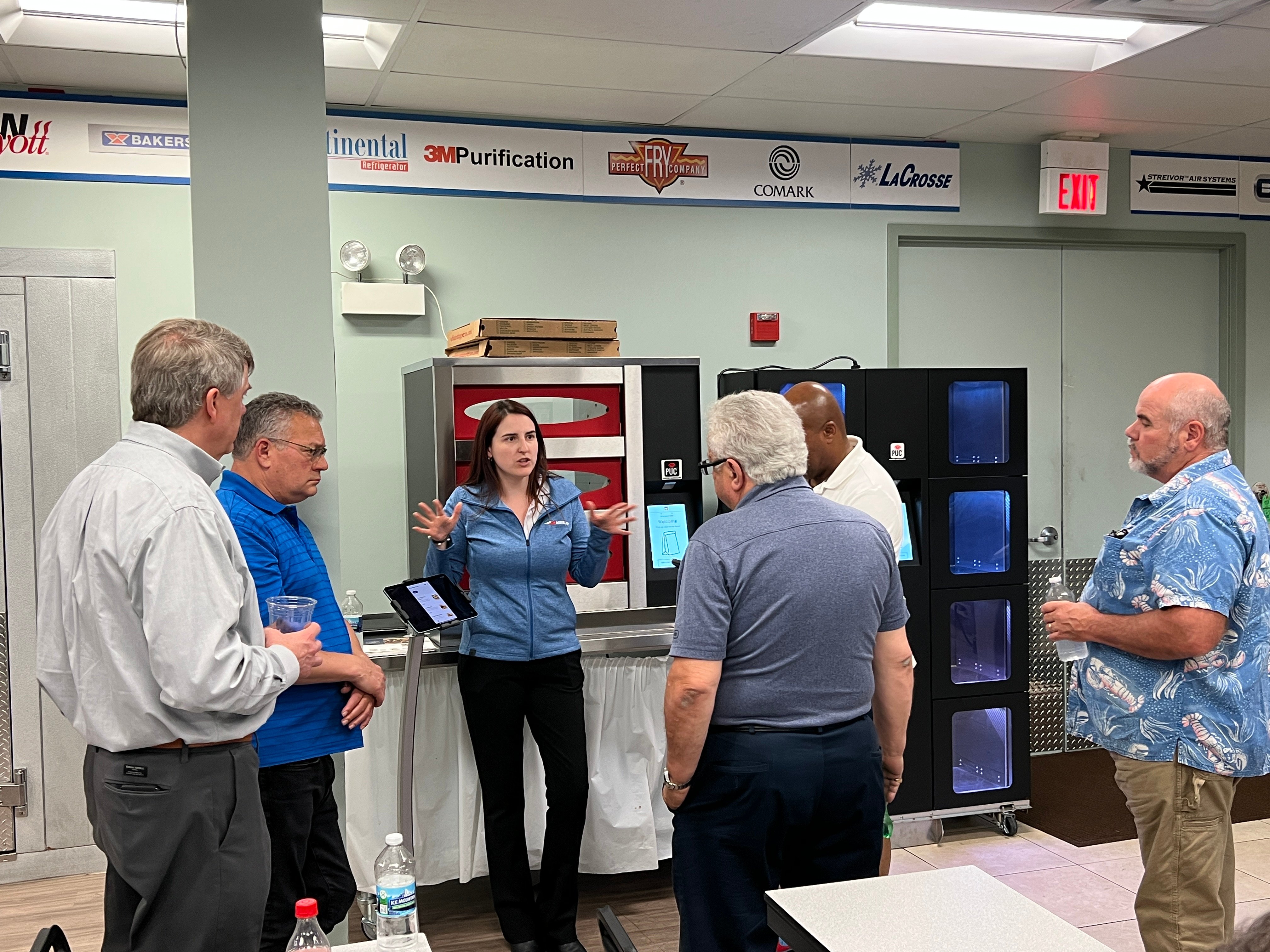 What to Expect When You Attend a Jam Session
To start, you should expect to learn. As we mentioned, change is happening at record pace in the food and beverage world, so anything we do will be current, relevant, and topical. Our focus will be on creating efficiency and profitability within foodservice, and we'll accomplish that through a variety of subjects: safety, food waste, automation, labor savings, energy savings, and much more.
You should also expect to have some fun. We're in this industry because we enjoy this industry, and that is reflected in everything we do. You can fully expect to have a little bit of fun when you're at the next Jay Mark Group Jam Session.
What's next on the Jam Session playlist? Check out our schedule, and reserve your seats today.