How A Great Bar & Nightclub Customer Experience Can Save Operational Costs
Published
---
There are a number of ways in which a great bar and nightclub experience can save operational costs. By providing a more enjoyable and efficient experience for customers, bars and nightclubs can save on staff costs, as well as reduce the amount of time needed to train new staff members.
In addition, any well-run venue can also save on inventory costs by reducing waste and improving stock control. A good experience at your bar or nightclub can help to build customer loyalty, which can lead to increased revenue over time by encouraging customers to stay longer and spend more money.
The use of larger ice cubes, pouring systems, and ice machines that cater to customer preferences are a few examples of ways to provide a high-quality experience while also cutting costs.
Bar and Nightclub Experience Trends
Bar and nightclub experience trends in 2022 point to a continued focus on customer convenience while providing a high-quality experience.
Expect to see curated menus, a return to drinks of the past, and more automation in the foodservice industry. We're also likely to see a return to loud patterns in decoration and unique beverage flavors.
Another trend is for drinks to be sourced from a specific region and to reflect current social issues. For example, white wine may be more readily available than red wine due to wildfires in the western United States.
Chewable Ice: What's the Deal?
Chewable ice is popular for a number of reasons. First, it's fun to eat. Chewing on ice cubes is a satisfying and enjoyable experience.
Additionally, chewable ice is great for people who want to stay hydrated but don't necessarily want to drink a lot of water. The small size of the ice cubes makes it easy to consume a lot of ice without drinking too much water.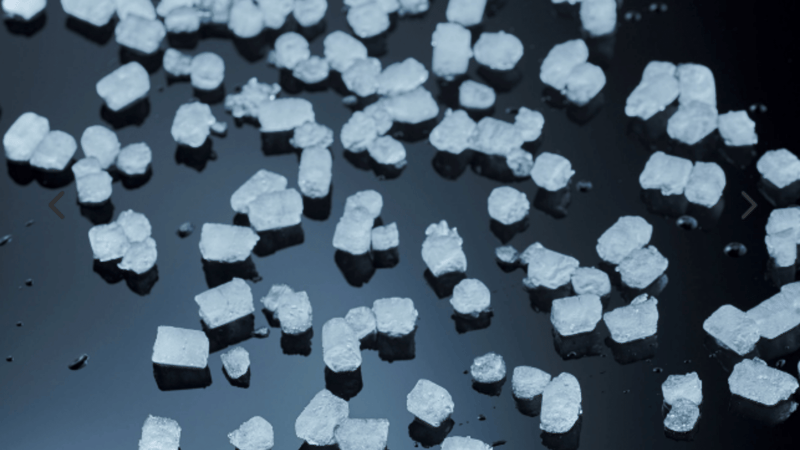 Chewable ice is a cost-friendly and easy to incorporate chewable ice into your foodservice venue with Scotsman Undercounter. These machines create small, round ice cubes that are perfect for use in mixed drinks like mules or mocktails.
Big Cube Ice: Why is it Cooler?
Large ice cubes have many advantages over small ones when they're used in nightclubs and bars. For one, large ice cubes last longer before they start to water down drinks. This means that customers can enjoy their drinks for long periods of time without having to worry about them getting watered down.
Additionally, large ice cubes help to keep drinks cold, making them more refreshing and enjoyable to drink. Large ice cubes also retain the flavor of a drink more than smaller ice cubes.
Kold Draft Big Cubes are perfect for dark liquors such as whiskey or rum that are served straight and on the rocks. A plus for the bar is that a product like the Kold Draft big cube takes more space in the glass, which requires less liquid in the customer's drink, saving on liquor costs.
It's All in the Pour
Bar owners and operators looking to cut costs associated with drink pouring should consider investing in a high-quality, automatic drink pouring system. These systems can help to cut down on the amount of overpours that occur (intentionally or not), as well as reduce the time bartenders have to spend making drinks.
Systems like the L2F SkyFlo Pro monitor exactly how much goes into each drink and deliver the kind of precision that can save time and money. The SkyFlo Pro also helps with keeping track of inventory, while on-site or anywhere there's wifi available, making it a great way for managers to save money and improve staff efficiency.