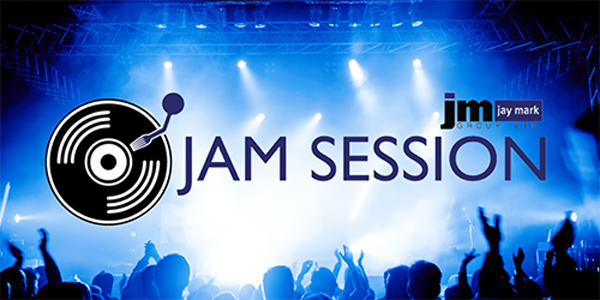 You're Invited to A Jam Session With Jay Mark!
If you're ready to get down and learn more about the best foodservice equipment around, then a Jam Session With Jay Mark is right up your alley. Each session will focus on a topic that's important to help your business grow and run efficiently. Our expert team members will share their knowledge, you'll get up close to see how everything works, and we'll cook up some snacks to enjoy. It'll be a production you won't want to miss!
VOLUME 3: PIZZA
December 8, 2022 | 2pm-6pm (Open House)
Join us as we explore and sample several of the most popular and profitable pizza styles, as well as the foodservice equipment and supplies required to make it.
Save Yourself A Seat!
Ready to learn more? We're excited to show you a wide variety of pizza equipment solutions you can utilize for your foodservice business! Come to our test kitchen to meet the Jay Mark team, see some innovative equipment in action, and have some fun! Registration is required and seating is limited, so don't delay. We can't wait to see you at the next Jam Session!
Event Details:
Date: Thursday, December 8, 2022
Time: Open House Style- 2pm-6pm
Location: 175 Lively Boulevard, Elk Grove Village, IL 60007